Tea Selections
Filter by Type of Tea
Herbal
Black
Green
Rooibos
Oolong
Pu'erh
White
Matcha
Mate
Caffeine Level
0
1
2
3
Rating
Reset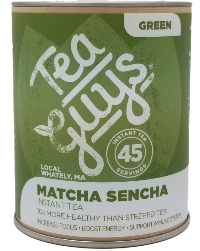 Matcha Sencha
Description
Matcha, a green tea powder, is handmade from the youngest leaves and traditionally used in the Japanese tea ceremony. The sweet, grassy taste makes a delightful cup and is best when mixed with milk or soy milk for an instant green tea beverage. Rich in vitamins (A, B-complex, C, E, and K) and antioxidants, matcha is also a natural source of dietary fiber.
Ingredients
Green Tea Powder
Preparation

5-7
Matcha spoons
175°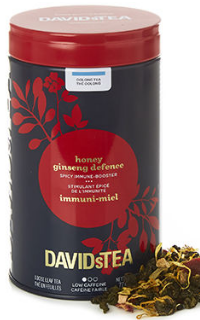 Honey Ginseng Defence
Description
Boost your defences with this restorative floral oolong tea. It's packed with immune-loving ingredients like antioxidant-rich goji berries, energizing ginseng and ginger - plus the soothing aroma of wildflower honey. Inspired by the ancient "Eight Treasures Tea" - one of Chinese medicine's most popular traditional health tonics - this crisp blend is a dreamy go-to when you're feeling run-down.
Ingredients
Oolong tea, goji berries, ginger, marigold blossoms, ginseng, natural honey and goji berry flavouring.
Preparation

1-2
Perfect spoons

4-5mins

200°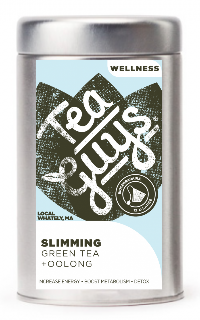 Slimming
Description
Blended with Wu Yi tea from China's Fujian province, choice green tea and senna leaf, Slimming tea is formulated to aid in digestion and weight loss. Rich in vitamins and antioxidants, this brew has the added benefit of promoting healthy teeth, skin and bones.
Ingredients
green tea, rooibos, ginger, oolong, pomegranate, flavors, guarana, lemon juice, stevia, sea salt, senna, corn, honey powder, citric acid.
Preparation

1-2
Perfect spoons

2mins

212°
Coconut Cream Pie
Description
Rich, toasted coconut flakes and creamy white chocolate unite in this delectable oolong tea. Infused with all the flavours of a homemade coconut cream pie, this velvety oolong blend smells as delicious as it tastes. Who needs dessert when you've got this tea to satisfy your sweet tooth?
Ingredients
Oolong tea, white chocolate (sugar, cocoa butter, milk powder, butter oil, soy lecithin, vanilla extract), coconut, toasted coconut (coconut, sugar, dextrose, salt), cane sugar, natural coconut flavouring.
Preparation

1-2
Perfect spoons

4-5mins

190°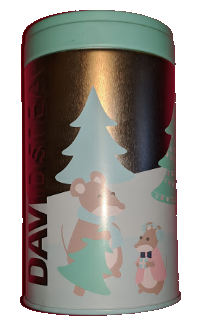 Coco Chai Rooibos
Description
Rooibos, cinnamon, ginger, coconut flakes, cloves, pink peppercorns, cardamom, natural and artificial flavouring.
Ingredients
Chai lovers, this one's for you. This rich and spicy tea has a smooth base of caffeine-free rooibos, and a satisfying kick of cinnamon, ginger, cardamom and piquant pink peppercorns. There's even a creamy hint of coconut. Try it straight up or infused in hot milk for a truly fabulous chai latte. It's the kind of thing you get addicted to.
Preparation

1-2
Perfect spoons

4-7mins

200°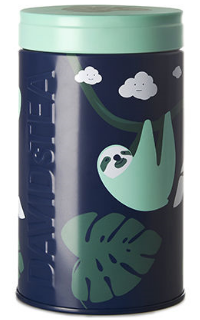 Organic Cinnamon Rooibos Chai
Description
Organic: Rooibos, apple, cinnamon. With natural cinnamon flavouring.
Ingredients
Organic rooibos tea and cinnamon are a powerhouse combination. According to aromatherapy principles, cinnamon enhances your ability to concentrate. Plus it has a clean and refreshing taste your breath will thank you for. And rooibos is super hydrating and bursting with vitamins and minerals. Your new favourite caffeine-free chai also contains sweet apple. Delicious.
Preparation

1-2
Perfect spoons

4-5mins

200°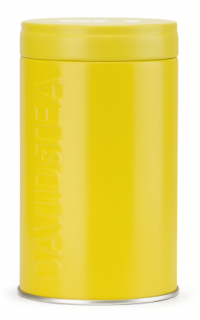 Organic Rooibos
Description
Our organic rooibos tea is a flavourful caffeine-free tea you can enjoy anytime of day. Nobody can resist the rich, sweet taste of this smooth-drinking South African infusion - and its hit of antioxidants makes it even sweeter. Delicious on its own or with a splash of milk and sugar, rooibos is a great choice for people trying to kick a caffeine habit.
Ingredients
South African rooibos.
Preparation

1-2
Perfect spoons

4-7mins

200°
Organic Queen of Tarts
Description
When it comes to refreshment, this mate blend is playing with a stacked deck. Tart hibiscus flowers give it that signature deep red colour and lip-puckering taste. Golden marigold blossoms add a pop of yellow. And the ace up its sleeve? A super-energizing burst of Ecuadorian guayusa. Fresh, fruity and invigorating, this yerba mate iced tea will have you upping the ante.
Ingredients
Organic: Hibiscus, guayusa, marigold petals, stevia extract. With natural blackberry flavouring.
Preparation

1-2
Perfect spoons

4-7mins
175°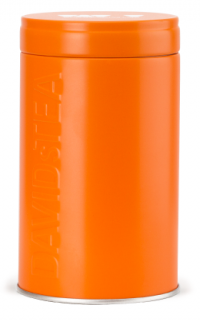 Pu-erh Spice
Description
Spices add warmth and sweetness to the mellow mineral notes of Pu Erh. Sweet cinnamon and anise with tingly ginger liven up the palate.
Ingredients
Pu-Erh Tea, Cinnamon Bark, Natural Spice Flavor, Orange Peels, Ginger Root, Aniseed And Safflower
Preparation

1
Perfect Spoon

4-7mins

200°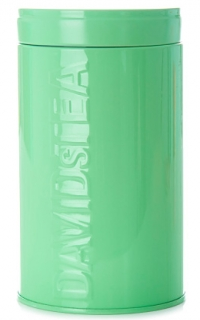 Jeju Island Green
Description
Cultivated in the southernmost tip of Korea on Jeju Island, this pure and clean gem is as bright and lush as the island's beautiful countryside. The green tea leaves are gently twisted into a crescent shape, making this a special cup to enliven your senses as it stirs your soul.
Preparation

1
Perfect Spoon

2 mins
175°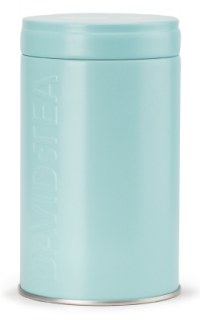 Javavana Mate Tea Black Tea
Description
We created this rendition of a mocha cappuccino especially for coffee lovers. Bold black Assam tea and multi-fired mate merge with chocolate and cappuccino, and a touch of creamy vanilla.
Ingredients
Black tea, mate, cocoa pieces, natural flavor, vanilla pieces.
Preparation

1-2
Perfect Spoon

5mins
175°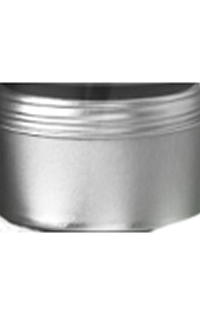 Organic Detox
Description
Need a system reboot? Got a new years resolution to live up to? Try this tasty blend of traditional ingredients, like rooibos, sencha, ginger, ginkgo, lemongrass, and juniper berries. Trust us, even buying it will make you feel like a new person. Not working? Just go back to bed
Ingredients
Rooibos (Fair Trade Certified), sencha green tea, lemongrass, ginger, juniper berries, ginkgo. With natural lemon flavouring.
Preparation

1-2
Perfect Spoon

3-5mins
175°
---
TIME TO REORDER
---
Organic the Spice is Right
White Cranberry Bark *Seasonal*
---
DON'T BUY AGAIN
---
Organic Mother's Little Helper